Sandalwood + Lemon Candle | joy.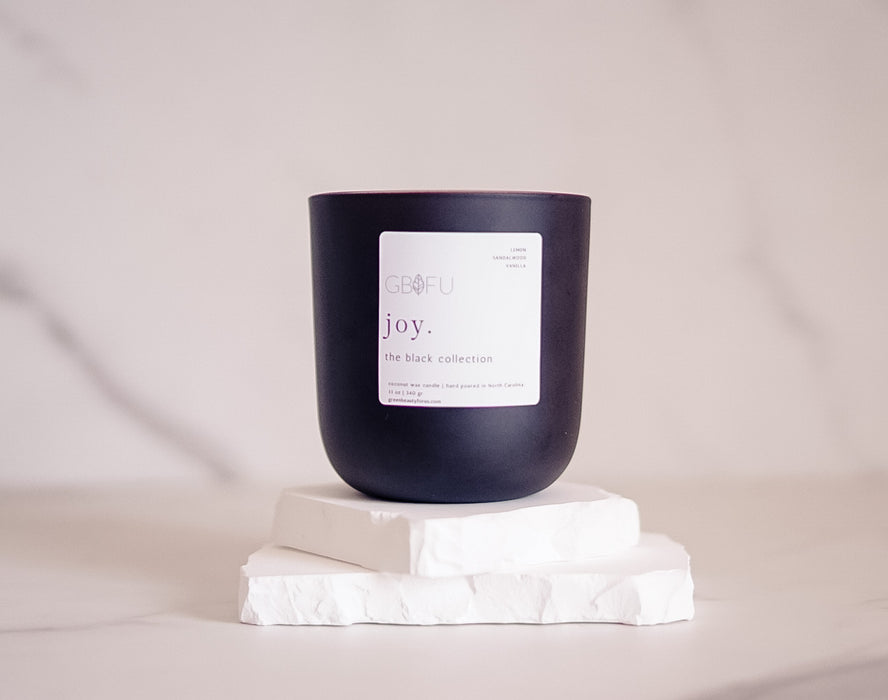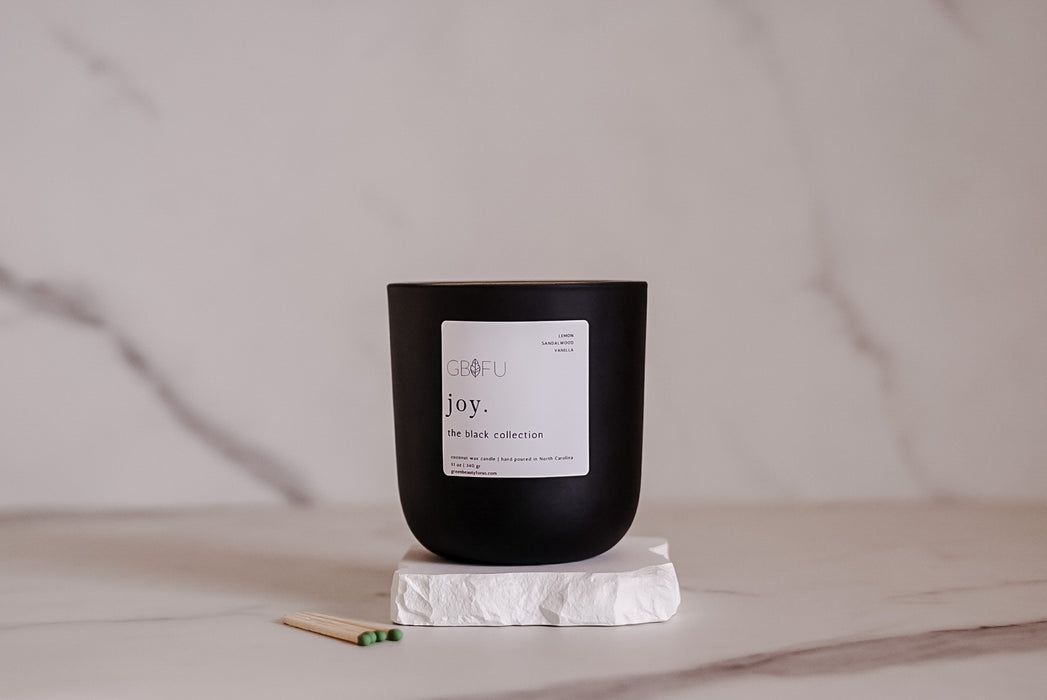 joy.

this is such a fun fragrance it is sure to bring joy into your space and mind while burning. reminiscent of a bowl of fruity cereal and milk on a chill Saturday morning. 
Top: Lemon, Citrus | Middle: Orange, Cream  |  Bottom: Vanilla, Sandalwood 
Made in micro batches with Coconut Apricot Wax that is eco friendly and free of toxins. 
Cotton Wicks 
8 oz candles are hand-poured into a beautiful reusable black glass vessel
Great for bedrooms, bathrooms, smaller living spaces
Our scented candles are created to add balance to your space by allowing the scent to linger without overpowering it. For the best candle burning experience check out our tips HERE