Fall Reminders Mini Set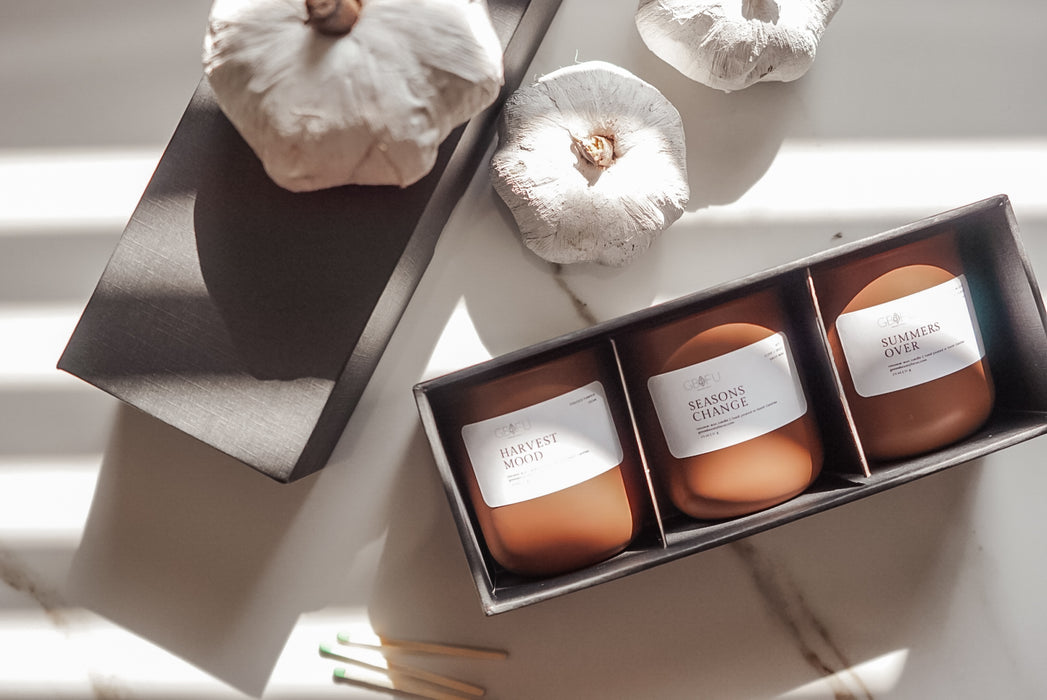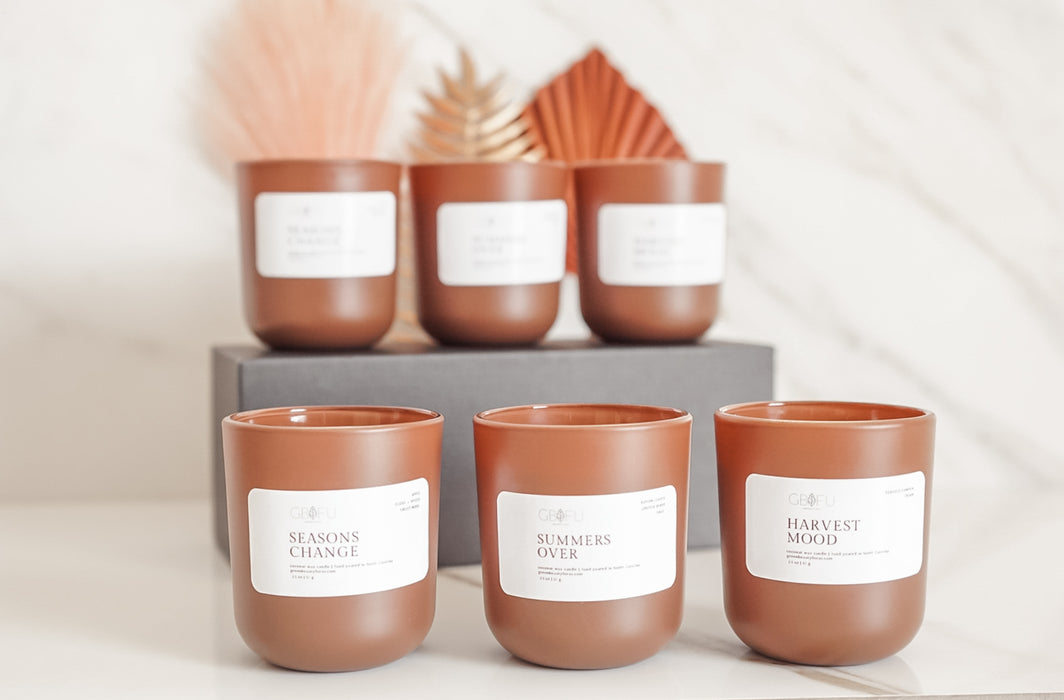 The Fall Reminders Mini Set is  composed of 3 mini 2.5 ounces candles wax poured into a reusable matte glass and presented in a sophisticated linen box
an ideal choice for gifting or treasuring 
SCENT CHOICES
Harvest Mood
Watch The Throne
Summers Over
Seasons Change
2.5 ounce | burn time 15-18 hours | coconut apricot wax | cotton wick 
*these 2.5 oz jars are best suited for small areas like bathrooms and small bedrooms. these tins are created to give you an idea of the scent profile if you'd like to try it out before committing to a specific scent. 
Awesome Fall Fragrances
It's like fall with a twist. I've been enjoying the sample tins and can't wait to try the full sized candles once they're restocked.