Toasted Pumpkin + Buttercream Candle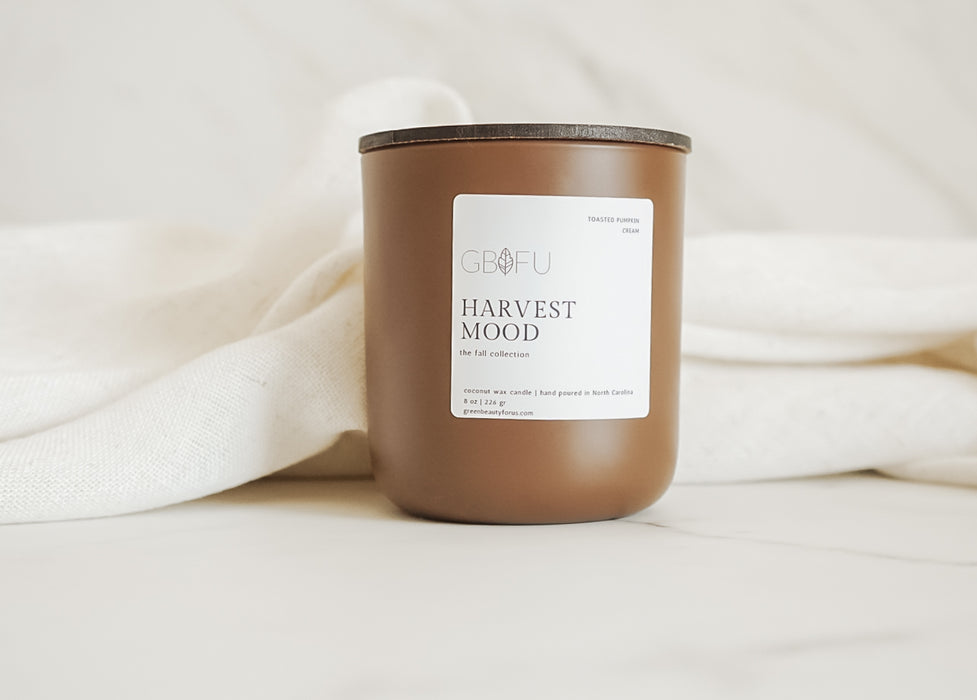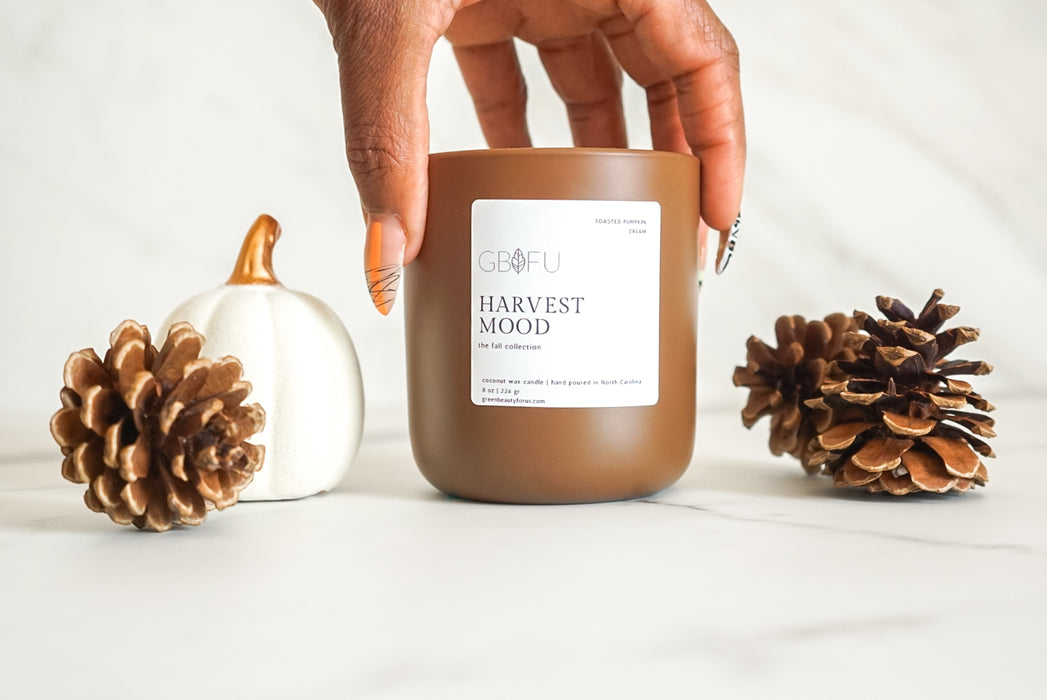 Harvest Mood

Scent Profile: toasted pumpkin and buttercream 
 Top: clove,cinnamon, nutmeg| Middle: pumpkin, buttercream | Bottom: vanilla, smoke
Welcome Autumn with our take on the quintessential Pumpkin Spice!
Imagine the rustling leaves, the crisp breeze, and a steamy coffee in hand as you snuggle up and ignite our Toasted Pumpkin + Buttercream Candle.
With an aroma of cinnamon, nutmeg, and clove mixed with the classic pumpkin and buttercream, this scent will have you feeling the Harvest Mood!
8 oz candles are double wicked and hand-poured in micro batches into a reusable matte umber vessel with engraved wood lid.
Great for bedrooms, medium to large bathrooms, medium to large living spaces
Our scented candles are created to add balance to your space by allowing the scent to linger without overpowering it. For the best candle burning experience check out our tips HERE