Lemon Zest Amber + Black Truffles Candle | love.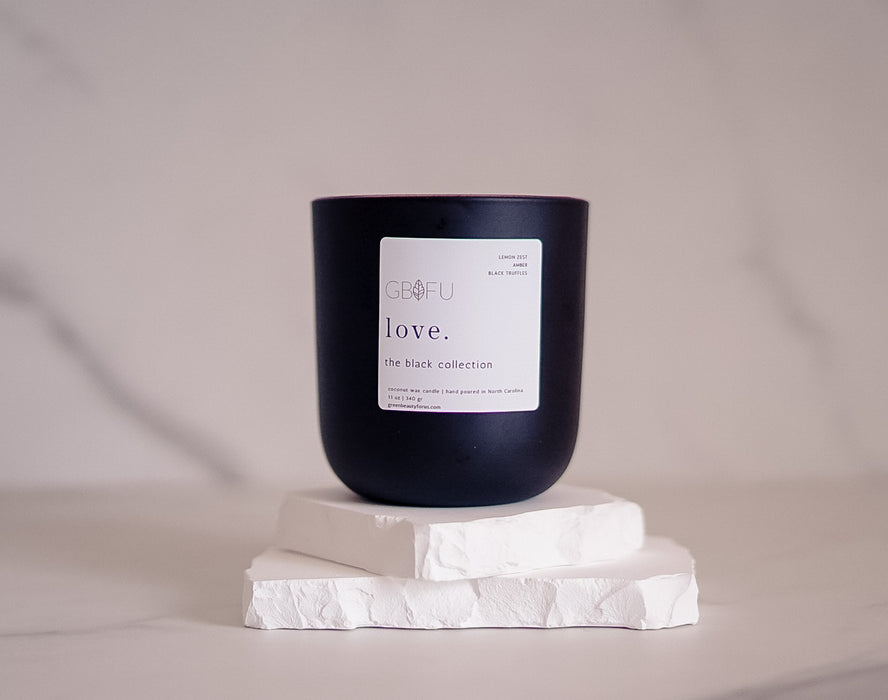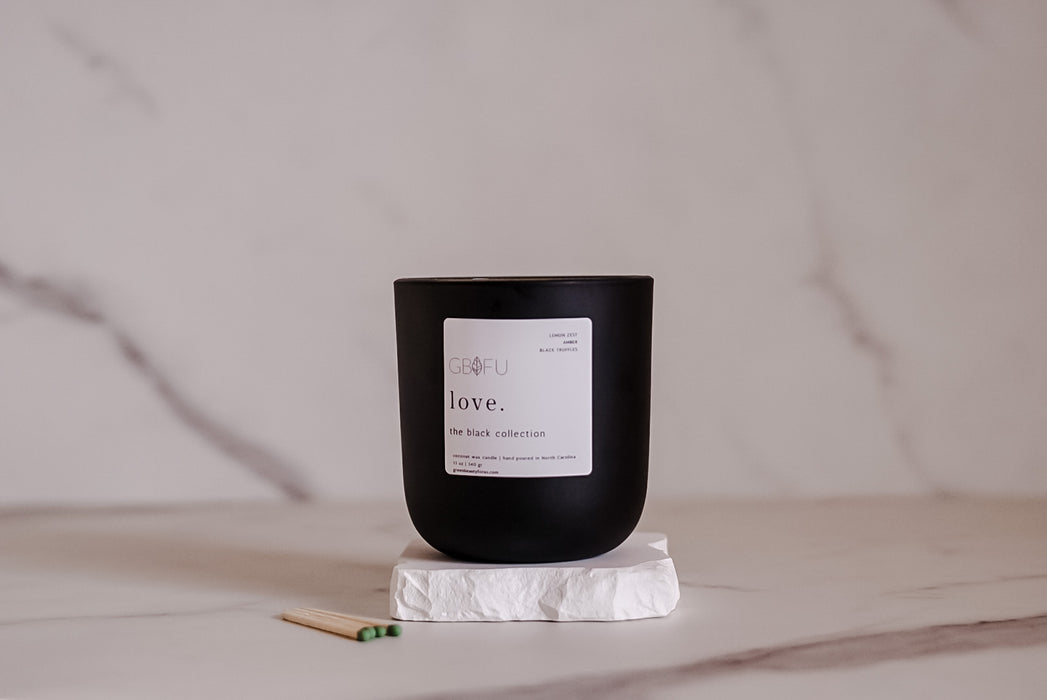 love.
celebrate love all year with this enchanting fragrance!
Top: apple, lemon zest, Black Forest ginger, bergamot | Middle: Woodland violet, lingonberries, black truffles | Base: maple wood, amber, musk
Made in micro batches with Coconut Apricot Wax that is eco friendly and free of toxins. 
Cotton Wicks 
8 oz candles are hand-poured into a beautiful reusable black glass vessel
Great for bedrooms, bathrooms, smaller living spaces
Our scented candles are created to add balance to your space by allowing the scent to linger without overpowering it. For the best candle burning experience check out our tips HERE
Love this candle
I love the refreshing fizzy fruity scent of this candle. I especially like that the scent is not overly sweet and fake smelling. It is just light and refreshing, perfect for a spring morning to wake up the house.