Tonka + Oud Candle | black.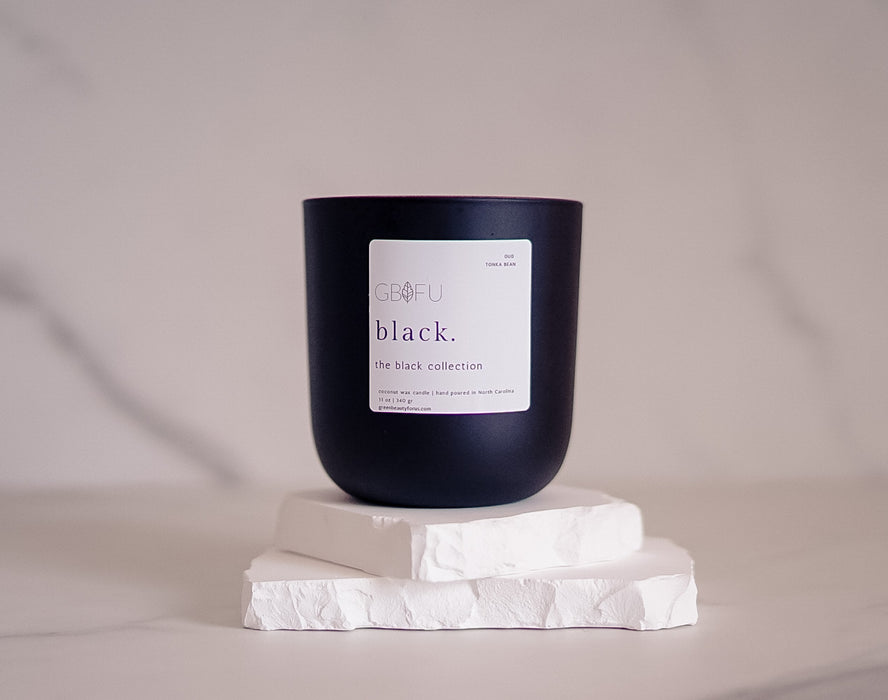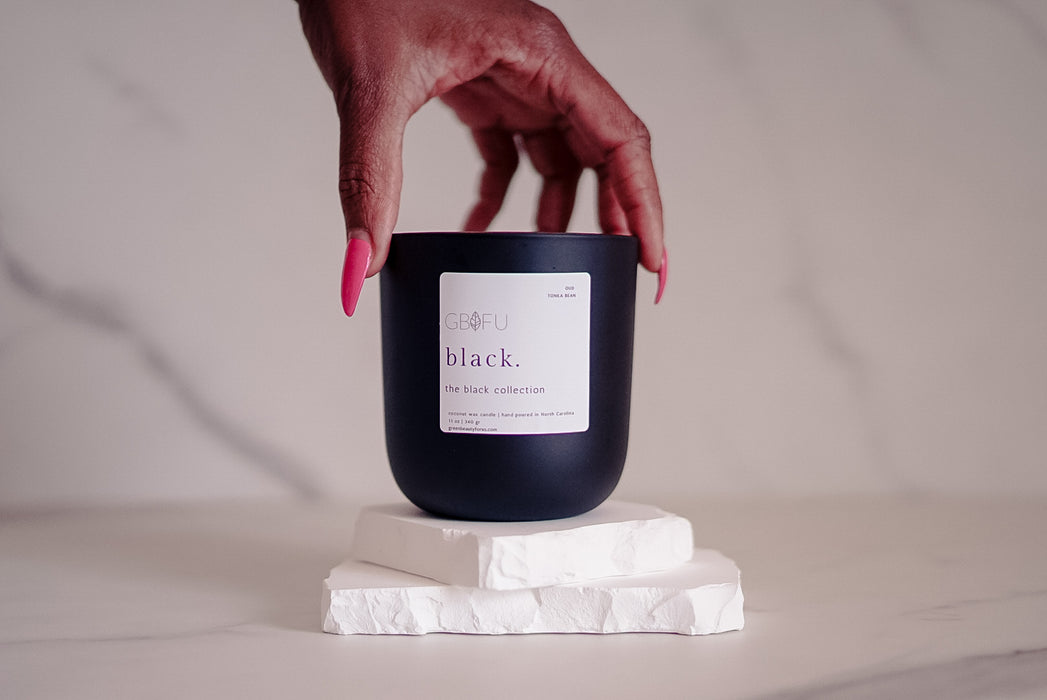 black. 
this fragrance is intriguing, sophisticated, and addictive! 
Top: Amaretto  | Middle: Tonka bean, Balsam | Bottom: Rum, Musk, Oud
Made in micro batches with Coconut Apricot Wax that is eco friendly and free of toxins. 
Cotton Wicks 
8 oz candles are hand-poured into a beautiful reusable matte black glass vessel
Great for bedrooms, bathrooms, smaller living spaces
Our scented candles are created to add balance to your space by allowing the scent to linger without overpowering it. For the best candle burning experience check out our tips HERE
Really Good
It smells really good. It's light and sophisticated, if that makes sense? Lol. Anyway, good scent. Lovely vessel. Good price. Would make an amazing gift tbh.
Absolutely love it
I adore this candle!! My downstairs neighbors are pot heads and this completely covers the odor. I'm so glad it's back in stock because this has my entire apartment smelling like comfort and luxury.