Car Perfume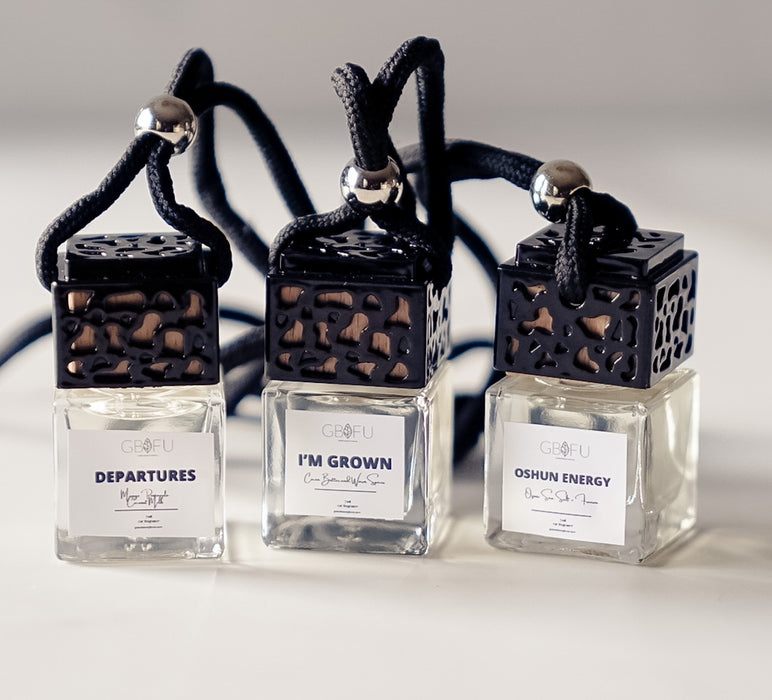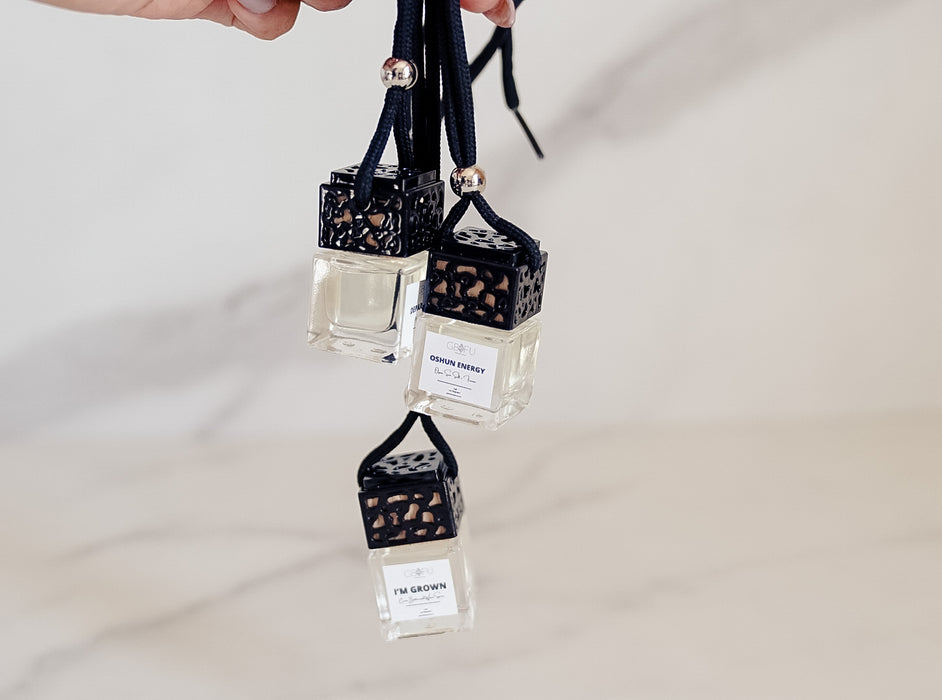 Our car diffusers last for up to three months, and can be hung from your rearview mirror or placed in your cupholder.
Our car perfume comes in three scents, and refills are available here
The 7ml glass jar is topped with a wood lid and plastic cover.
I'm Grown
I wasn't sure what to think about this car perfume when I first saw it. When I received it, I was pleased with the scent ("I'm Grown" my favorite GBFU scent) but I wasn't too sure how it would work in the car. When I tell you my car smells AMAZING.......... I am sooooo happy with the car perfume performance that I purchased a refill and another scent. It's been in the car for 4 days now, and it is still just as strong as the day I purchased it.
My Car Smells Amazing!!!
I have the "I'm Grown" scent and I get so many compliments whenever someone comes inside my car. The sweet coco butter and spices makes me fall in love with my car every time. Definitely a must and I will for sure be buying more.
Sensational Car Fragrances
The first time I tried the car fragrance in my car. I hung it in my car for two hours it radiated through out the car not over powering ,but prominent than any other fragrance that I tried . The fragrance linger for days , for me one bottle lasted at least a good two weeks , I'm using it for both of my cars and every time someone gets in my car they ask me about the gentle fragrance and how they love it . I implore everyone to try it and I know you wouldn't regret it . I'm sold on it !!!