Fragrance Plug In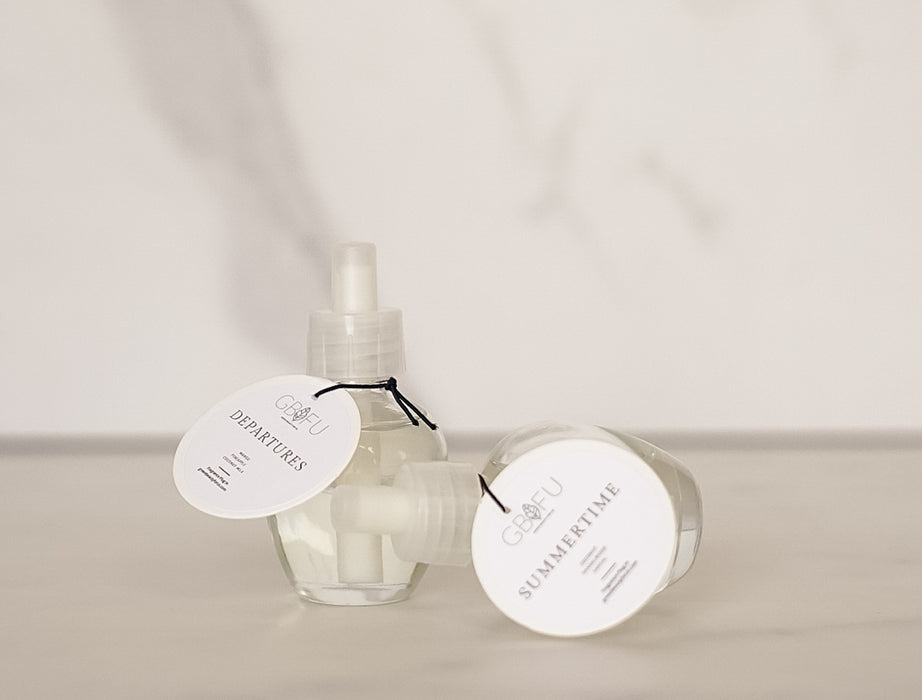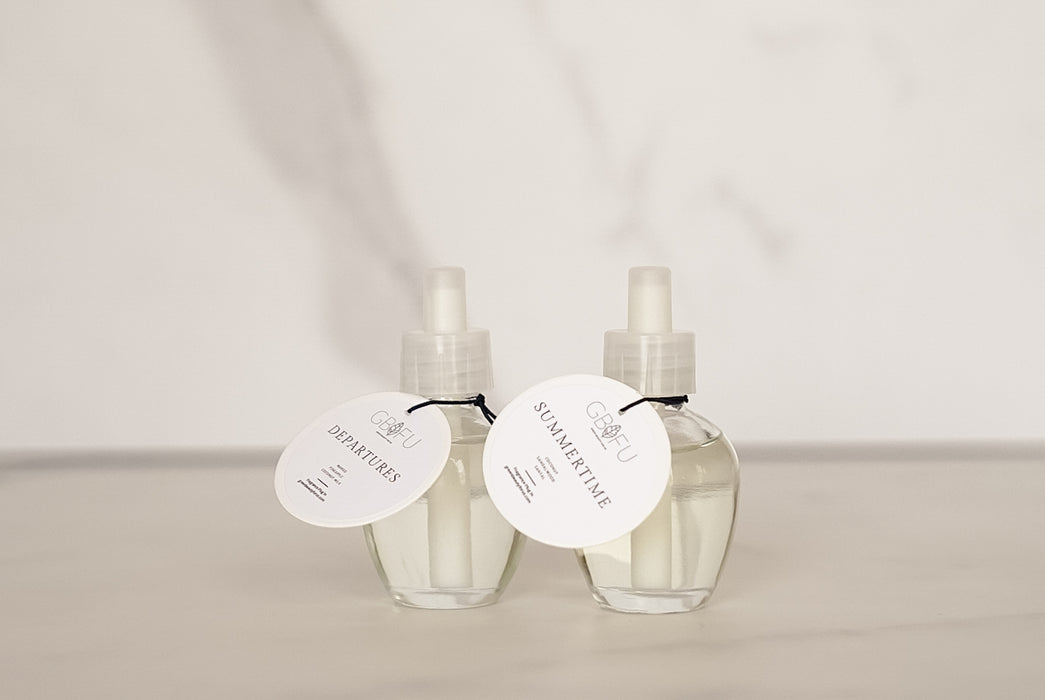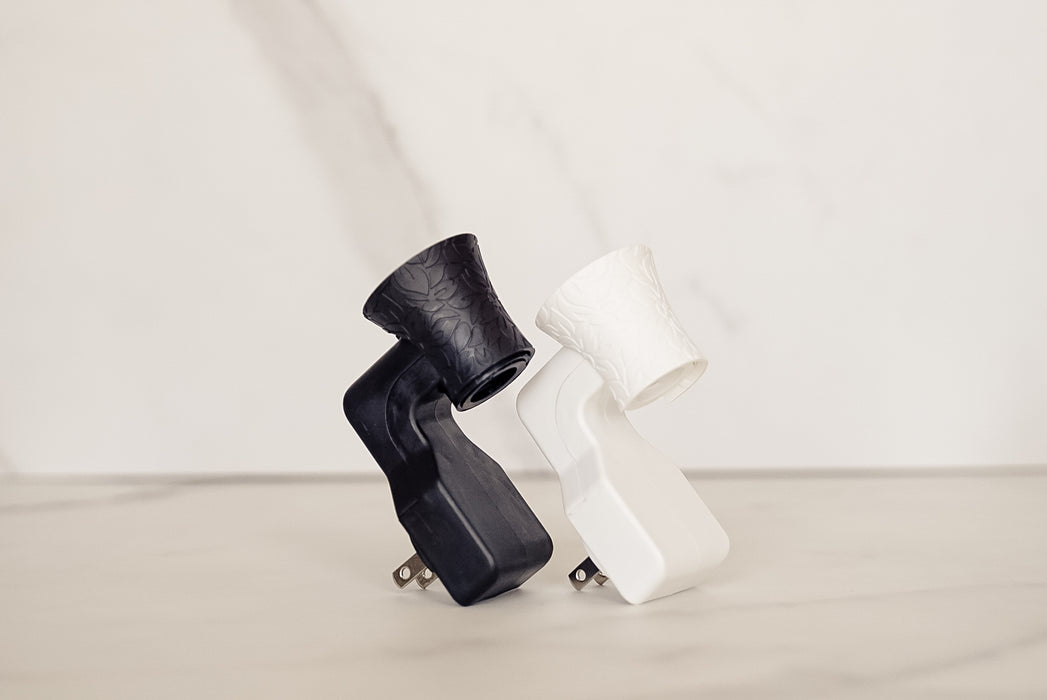 the GBFU Fragrance Plug In is here! A great way to enjoy your favorite fragrance without the flame. 

No need to worry about blowing out a candle the Fragrance Plug In is exactly the worry-free solution you need. Enjoy your scent, while being assured of safety and a smile on your face.
So, what are you waiting for? Plug in and indulge!
Plug in colors Black or White with subtle leaf design imprint. Can be use horizontal or vertical.
27 ml | last up to 30 days | cotton diffuser
*discoloration is normal, if scent begins to fade you can carefully remove the cotton diffuser inside the bottle flip it and reinsert to refresh your scent. 
Recommendation: 1 plug in for small rooms or 2 (or more) for larger living areas.  Not tested on other wall plug ins use only with GBFU wall unit.
Keep away from children and pets. Keep bottle upright to avoid spills. If spills occur wipe immediately.