Reed Diffusers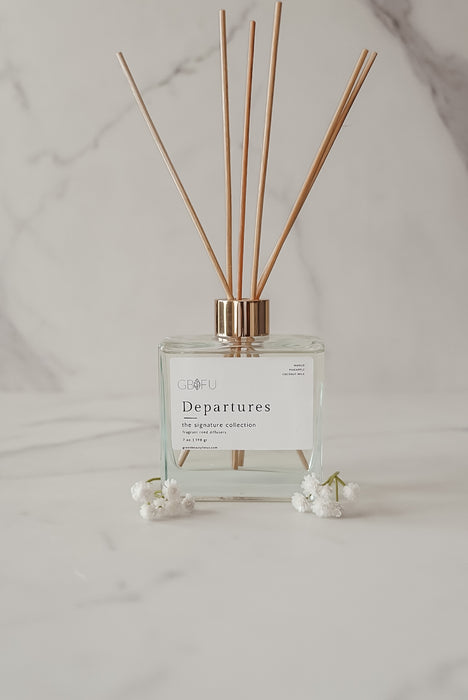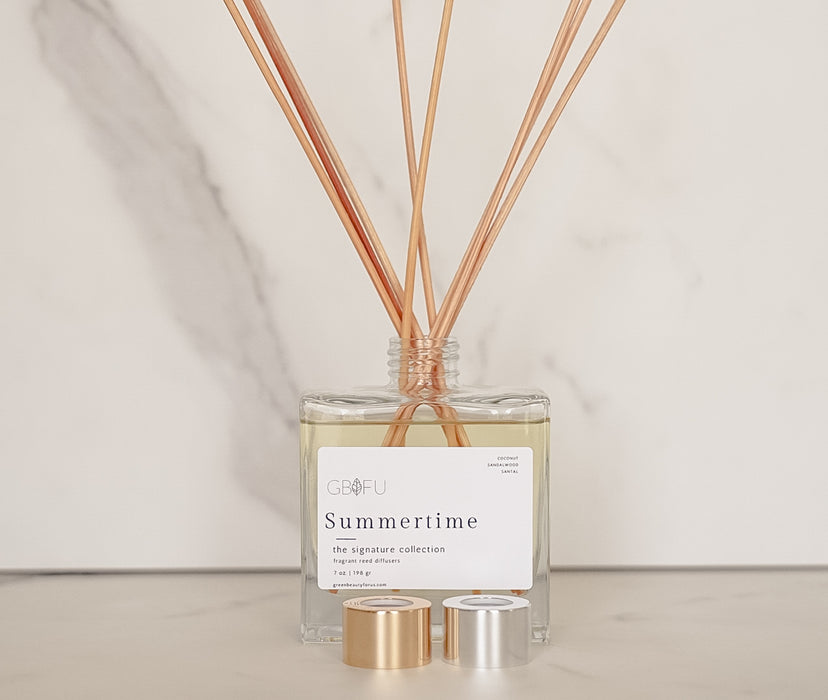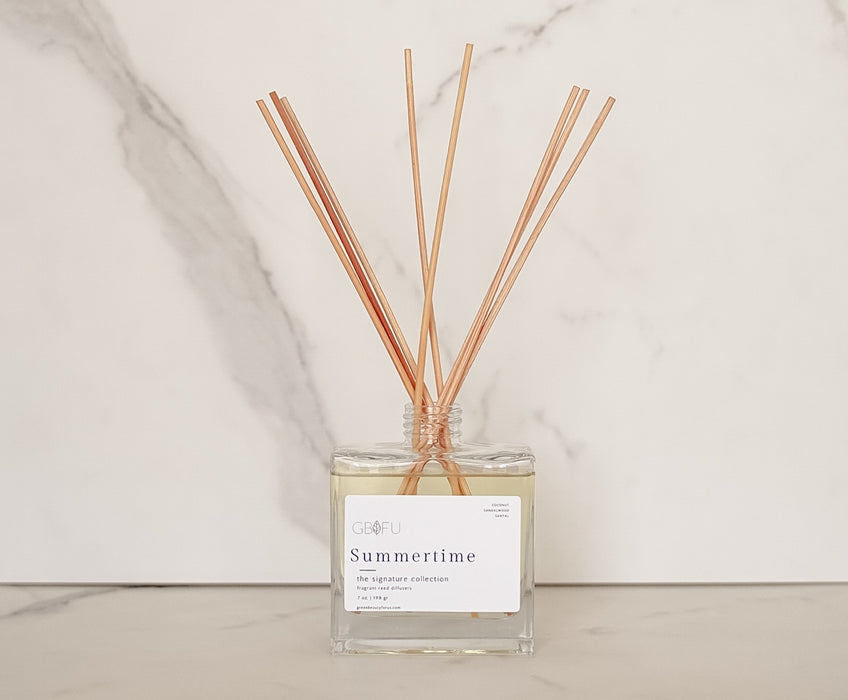 Meet our fragrant reed diffusers!
Our reed diffuser is fragrant, fresh, and fabulous! Spruce up your living space with our exquisite selection of clean fragrances.
Our design is perfect for any home-décor guru eager to fill their abode with delightful aromas. Create an inviting atmosphere with our reed diffusers today!
Decorate your space with a silver or gold caps for the diffuser - or leave the cap off and display it bare!
HOW TO ENJOY: carefully remove the plug, insert some or all 10 reeds into your bottle, allow fragrance to travel up the reeds (takes 10-12 hours to fully disperse), we don't recommend flipping reeds (purchase additional reeds here)
6.5 ounces | 10 reeds | last 3-4 months