Sage Autumn Leaves + Juniper Berries Candle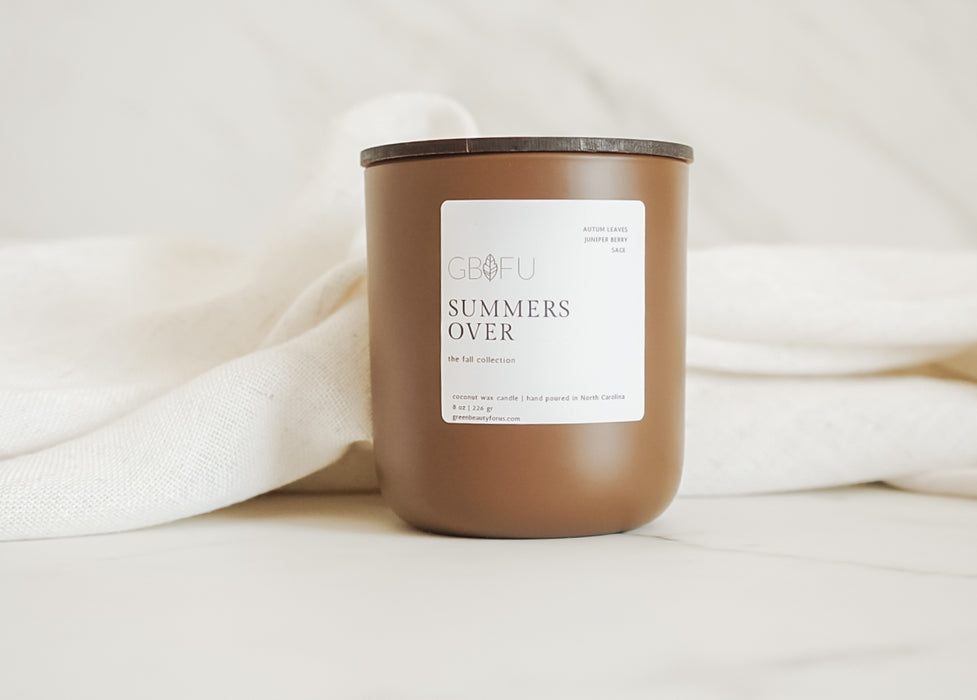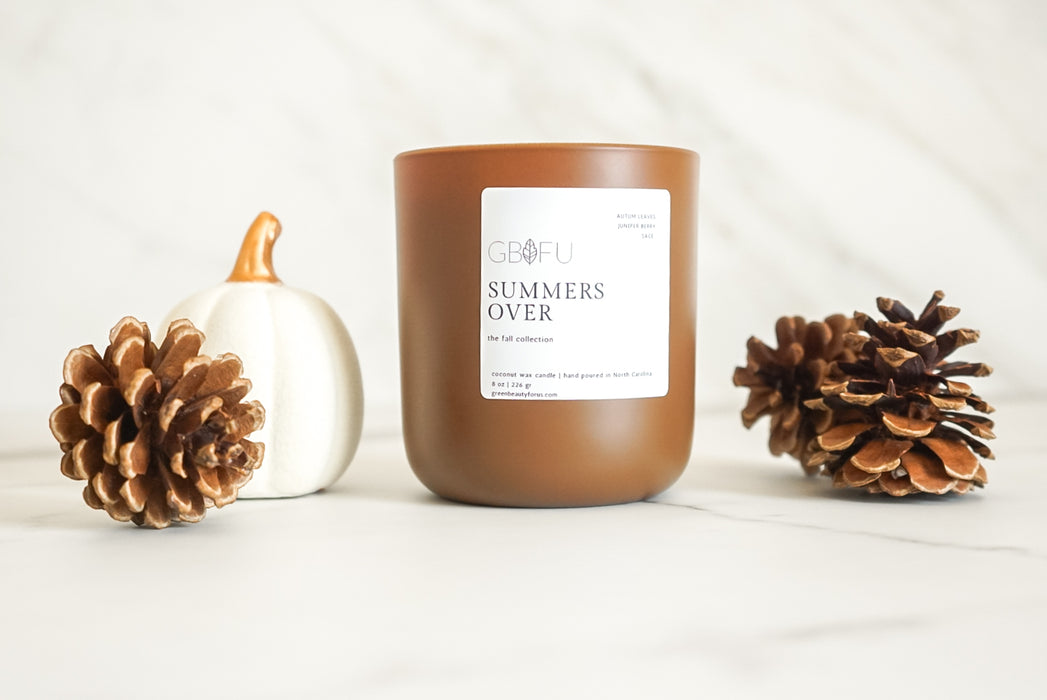 Summers Over
Scent Profile: apple, spices, berries, and patchouli on a base of sweet musk.
 Top:  autumn leaves | Middle: sweet spearmint, eucalyptus, juniper berry |  Bottom: sage, wood
Curl up with this refreshingly cozy scent, capturing the essence of your favorite autumnal sweater in the morning air. A delightful duet of crisp mint and seasonally-fruity aromas, complemented by delicately earthy oakmoss and musk.
8 oz candles are double wicked and hand-poured in micro batches into a reusable matte umber vessel with engraved wood lid.

Great for bedrooms, medium to large bathrooms, medium to large living spaces
Our scented candles are created to add balance to your space by allowing the scent to linger without overpowering it. For the best candle burning experience check out our tips HERE