Eucalyptus + Sweet Mint Candle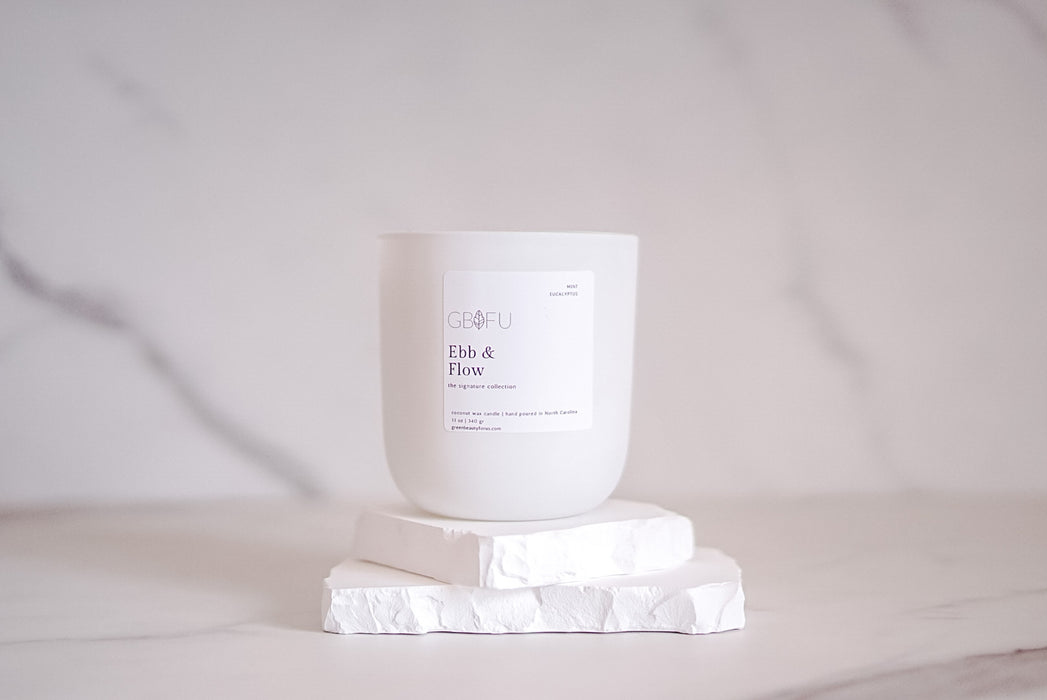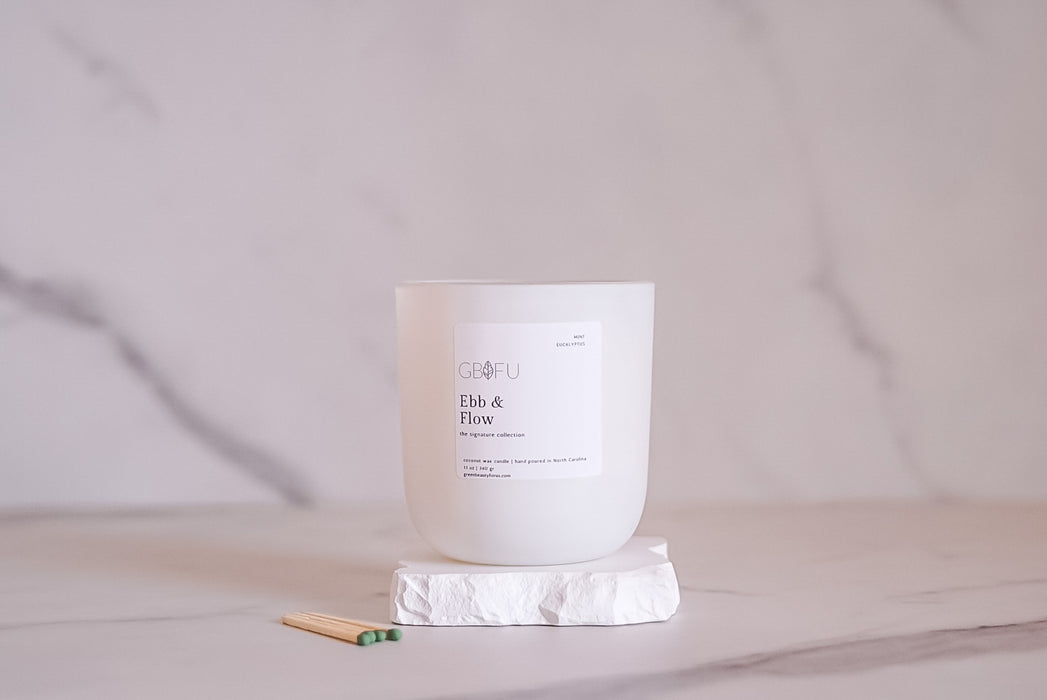 DETAILS
Scent Profile:  Eucalyptus + Sweet Mint 
Top: Mint, Eucalyptus |  Middle: Cedar, Clove | Bottom: Powder, Vanilla, Patchouli 
Life comes at us in waves of ebb and flow this scent reminds us to breathe through it and ride the waves.
Made in micro batches with Coconut Apricot Wax that is eco friendly and free of toxins. 
Cotton Wicks 
We use high quality fragrance oils that are never diluted.
11 oz candles are double wicked and hand-poured into a beautiful white reusable glass vessel
Great for bedrooms, bathrooms, living rooms
7 oz candle tins are double wicked and hand-poured into a sleek white candle tin with matching lid
Great for bedrooms, bathrooms, smaller areas of your space
Our scented candles are created to add balance to your space by allowing the scent to linger without overpowering it. For the best candle burning experience check out our tips HERE
Nice and soothing
5 stars for packaging and quick shipping. This candle smells exactly like the described top notes. Zero of the middle or bottom notes. Was looking for some nuance but pleasant smell nonetheless. Good for winter time.
Beautiful candle
First off, I love the presentation! The instruction card that came with these candles is a wonderful resource. As for the candle, I love it. It smells amazing and burns well.
Relaxation
Smells very good and very relaxing.
Strong Scent
I love the scent of this candle. I burn it in my basement and I can still smell it upstairs. It is a great unisex scent also.
Love my new Candle!
I love this candle so much, first off it was bigger than I expected which I was excited about and the smell is something that both me & my partner enjoy. So it is a household favorite. It is nice to have some warm light & fragrance during these winter months. Will buy again!