GBFU Fragrance Mist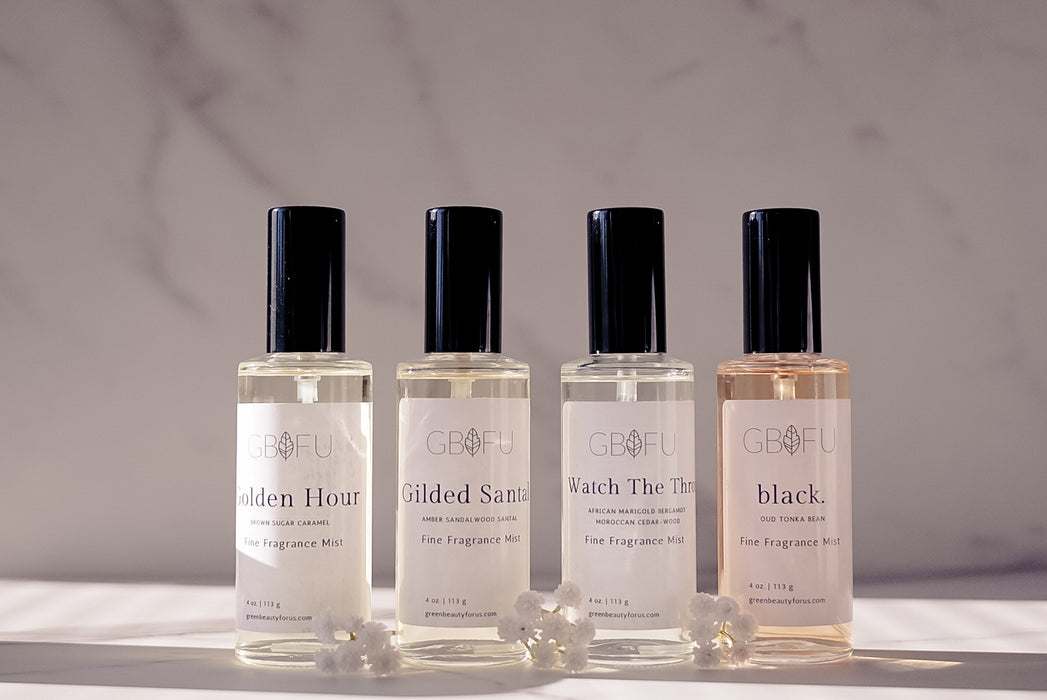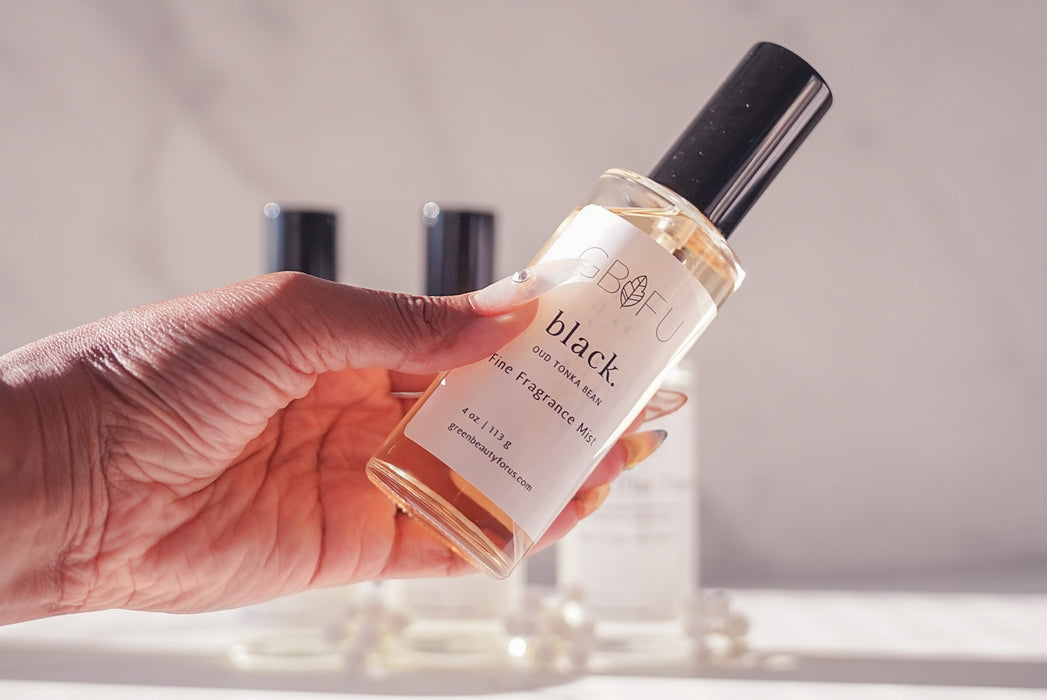 GBFU Fragrance Mist. Safe for use in all areas of your body and your home.
Made without harsh chemicals. 4 oz heavy glass |reusable| perfume bottle with black fine mist nozzle and lid.
PICK YOUR FRAGRANCE 
I'm Grown | amber, coconut, jasmine, coco butter, cedar wood and musk
Gilded Santal  | cardamom, ginger, amber, cedar, sandalwood, coconut
black. | oud, powder, amaretto, tonka bean, balsam
rum, musk
Golden Hour | brown sugar, creamy honey, coconut, caramel, monk fruit, vanilla bean
Watch The Throne | African marigolds, bergamot, Moroccan cedar wood
Summers Over (FALL COLLECTION) | autumn leaves, juniper berries, sage
*skin safe ingredients 
 ingredients: perfumers alcohol, polysorbate (emulsifier), vegetable glycerin, distilled water,  fragrance oil , essential oil
I'm Grown!!
If you haven't already, you need to add one of GBFU's fragrance mists to your scent lineup! I'm Grown is AMAZING and will have your whole house smelling like a warm welcome! If you want to take it to the next level, combine it with an Oshun Energy candle…you can thank me later!
Fragrance Mist Favorite
We are in love with GBFU fragrance mists! The quality is top notch! Just one mist covers an entire room and last for quite a long time. We keep these in our bathrooms in our home. It's a must!
Love it!
I love using this as a room spray and for perfume. I have departures and fell in love with the roll-on version first so it only made sense to pick this up.
Fragrance Mist - Gilded Santal
My favorite scents combined for the most delightful smell ever...mixed with I'm grown occasionally and whew chile!!!
Eeeekkkk...Im Grown
Honey!!! The name says it all. Makes you feel all grown and well you know! One of my favorites! I am now ordering Gilded Santal because anything with Amber speaks to me!