Coco Butter + Warm Spice Candle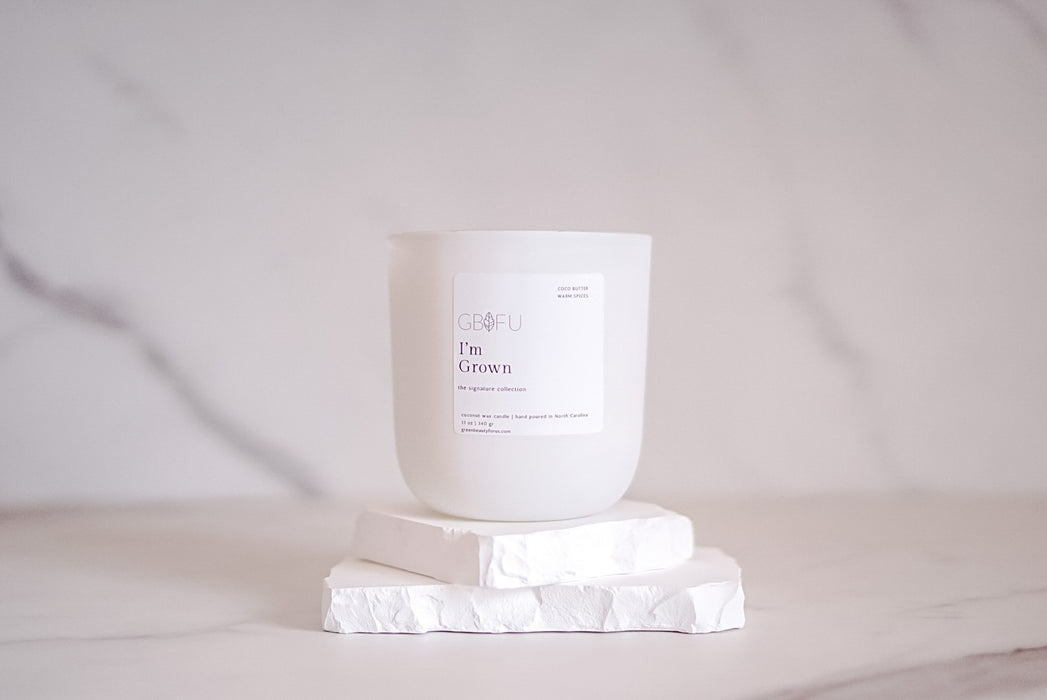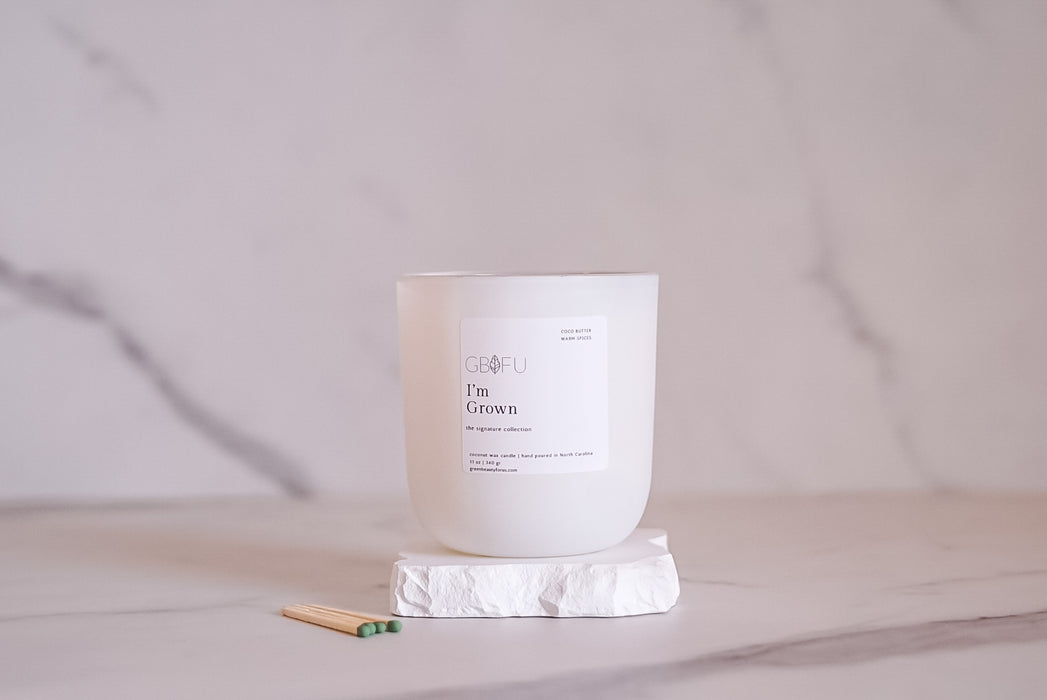 DETAILS
Scent Profile: Rich Coco Butter + Warm Spices 
Top: Coconut, Amber | Middle: Jasmine, Cocoa Butter | Bottom: Cedar Wood, Musk
If you've ever said "I'm grown"  this candle is for you.  A scent that you'll love all year round it's sophisticated without being overly complex.
Made in micro batches with Coconut Apricot Wax that is eco friendly and free of toxins. 
Cotton Wicks
Great for bedrooms, bathrooms, smaller living spaces
11 oz candles are double wicked and hand-poured into a beautiful white reusable glass vessel.
7 oz candle tins are double wicked and hand-poured into a sleek white candle tin with matching lid
Great for bedrooms, bathrooms, smaller areas of your space
Our scented candles are created to add balance to your space by allowing the scent to linger without overpowering it. For the best candle burning experience check out our tips HERE
Warm and cozy vibes
This is my second "I'm Grown" candle and the smell just keeps getting better. Smells just like warm cocoa butta and will fill your space with a delightful and satisfying scent. Glad to have been able to try it again. Get you one of these! -
As always packaging is amazing and shipping fast. Also I just love the jars. Thanks GBFU
Lovely smell
5 stars because this candle smells great, and the item was wonderfully packaged (with love) I love supporting my sistas, as well. I would have to say that the candle doesn't smell anything like I expected, and doesn't smell like the identical wax melt sample I received with my first candle purchase.. It smells very similar to the Oshun candle i have, and not much like anything cocoa butter that i've smelled. But has a pleasant smell nonetheless. Thanks for a lovely candle GBFU.